Cybersecurity is an increasing concern across all industries. We see and hear about it on the news almost daily. Yale is no exception. Cybercriminals are intent on disrupting the critical work we do across Yale. Our peer institutions have seen an increase in these cyber disruptions too. We all play a role in securing Yale's ongoing pursuit of excellence. Your small actions can make a big impact for security at Yale.
Use this page for cybersecurity awareness resources, tips, events, and chances to win exclusive prizes. 
Welcome 2022 - New Year, New You!
Ready to get or stay cyber-fit in 2022? Now's the time to flex your muscles to stay ahead of the bad guys.
Join us to start off the year in a cyber-safe way by identifying your most important goals. Get started by downloading and completing our 2022 Cyber-Fit Resolution.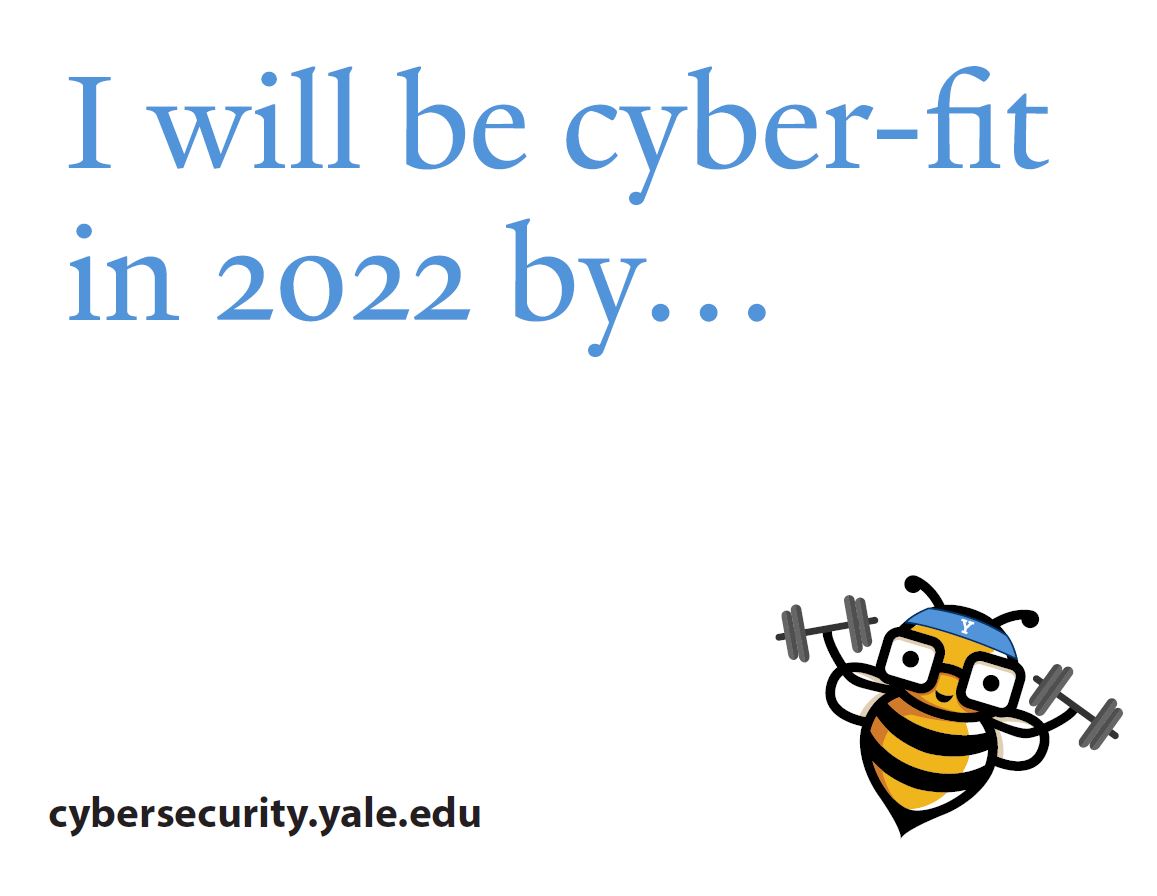 An effective cybersecurity awareness program is key to securing our distributed environment.
Simple. Repeatable. Actionable.
Cybersecurity takes all of us.
Our awareness program aims to help everyone understand how to work securely at Yale. The program introduces simple, repeatable actions to keep your data out of harm's way. Your small actions can make a big impact for security at Yale.  
When we do our part, we can all be cybersmart.
How can I get involved?
Cybersecurity, simplified.
There's a lot to know about cybersecurity. We are here to empower you, not overwhelm you. That's why we've come up with four topics to help you be cyber aware, everywhere.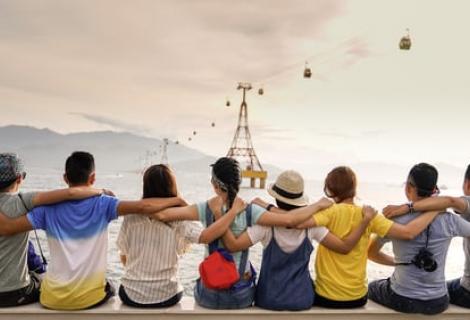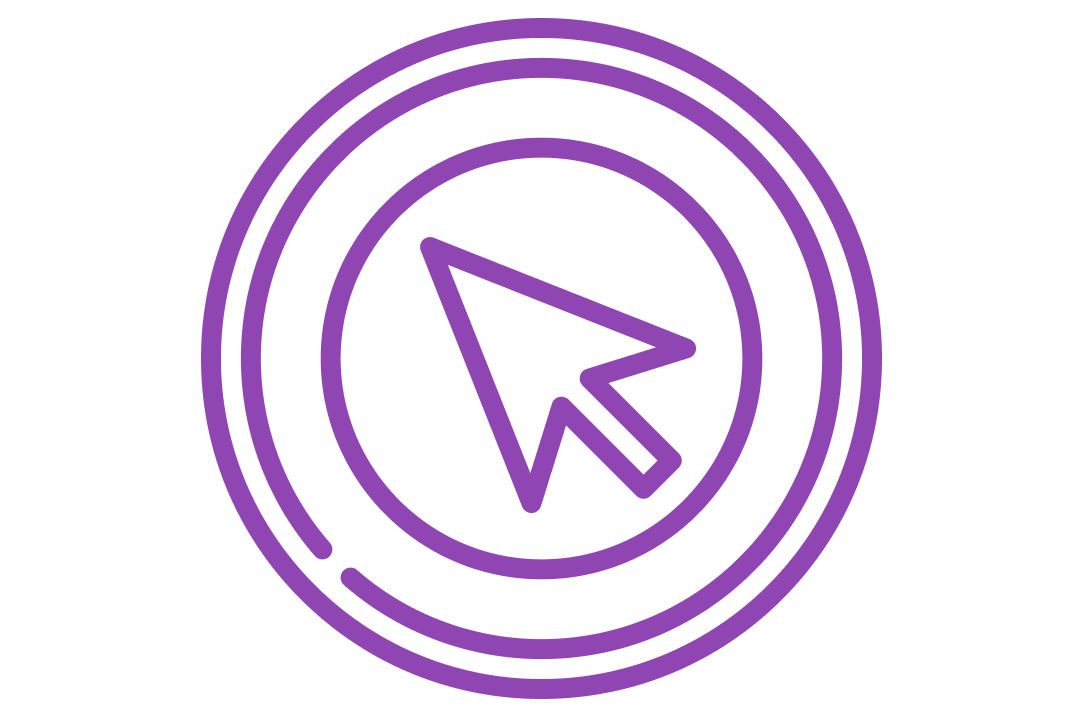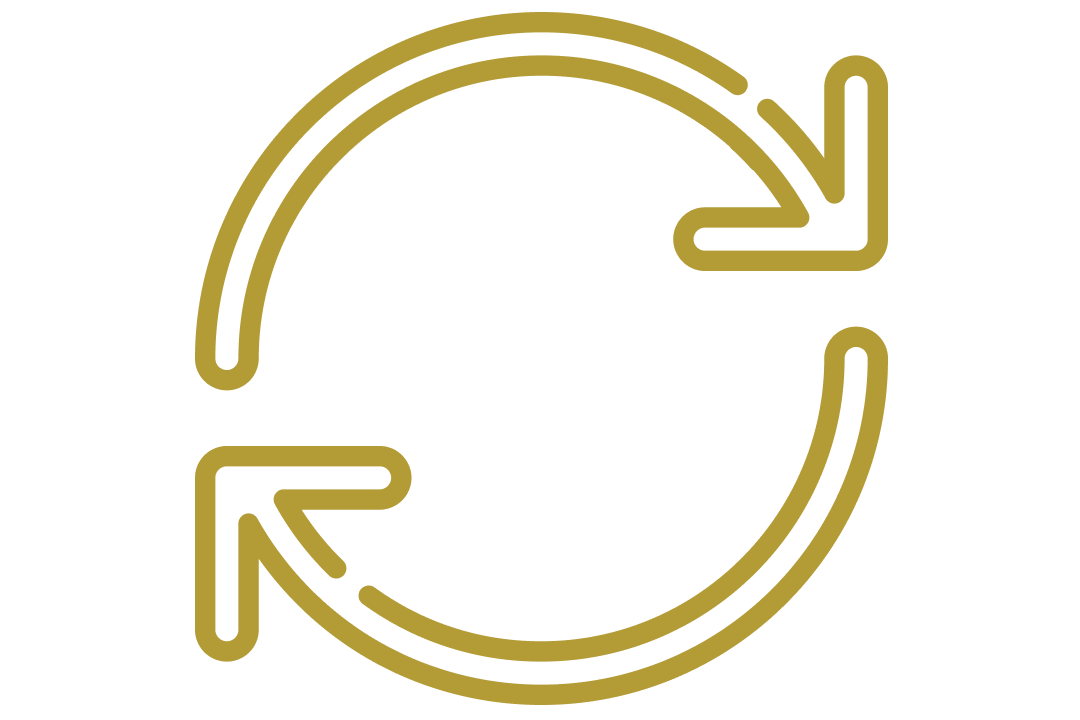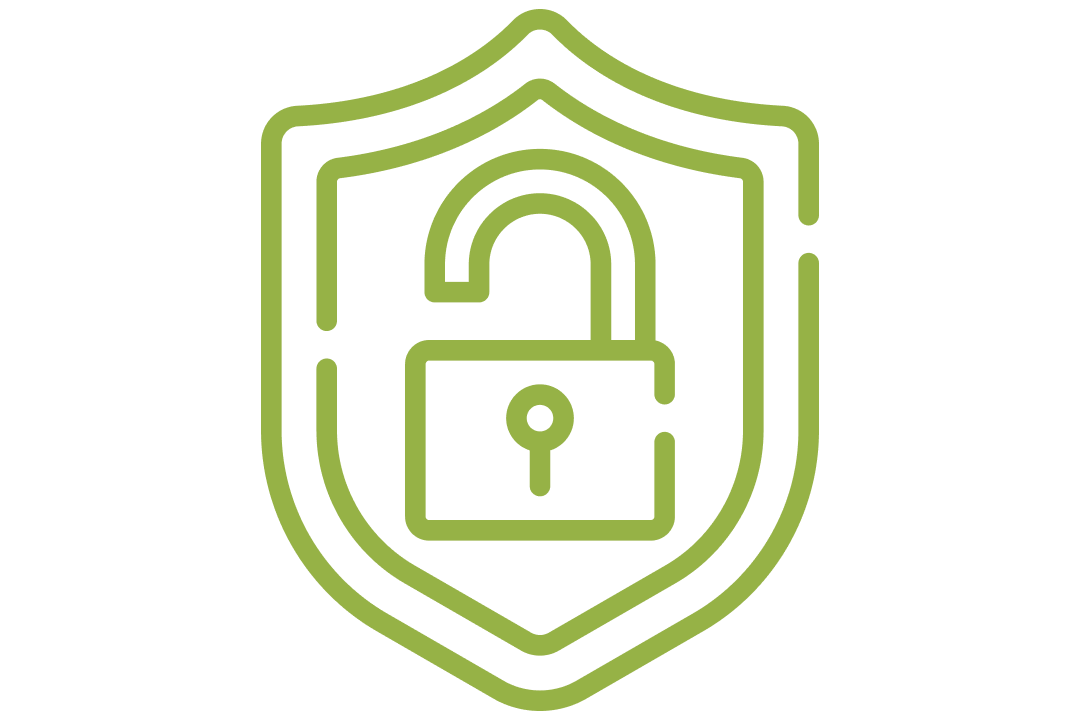 Over the course of the next year, we will introduce awareness campaigns for these four topics. Each campaign will have multi-media messaging, learning opportunities, events, and chances to win exclusive swag.
This topic focuses on how we can "power up our passwords" to stump cybercriminals and keep our information safe.  Check out our toolkit and events to build your cyber knowledge.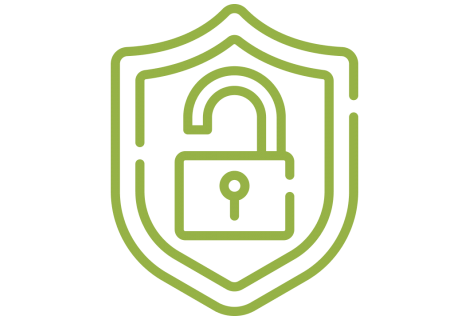 Small actions can make a big difference for your security, both at home and at Yale.
Get in touch!
Do you have questions about cybersecurity awareness?
Is there a topic you'd like to learn more about?
E-mail information.security@yale.edu with questions and ideas.
Watch "Bee the Home Expert" Video Recording
Bee the Home Expert Lunch & Learn Video Recording
Want to learn tips and tricks to become a cybersecurity awareness home expert? Watch this video recording from our "Bee the Home Expert" Lunch and Learn. Former FBI agent David Miller shared helpful tips to step up your cybersecurity awareness know-how at home.  Tune in and then share with all the people in your life you care about including kids, spouses, partners, parents, and grandparents! 
Go to the Recording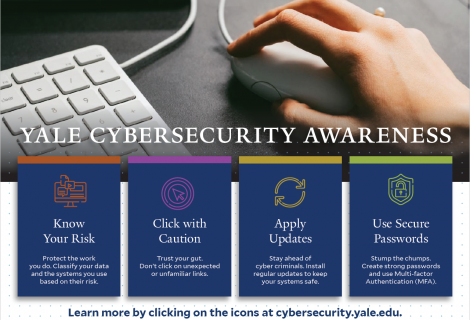 Download the Yale Cybersecurity Awareness Postcard!
Do you there are simple actions you can take, at home and work, to be cybersafe?
Check out our double-sided postcard for three tips to keep you and colleagues on your cybersecurity toes!
Small steps make a big difference in supporting Yale's mission.
Join us - you may even win some cool Cybersecurity Awareness swag.