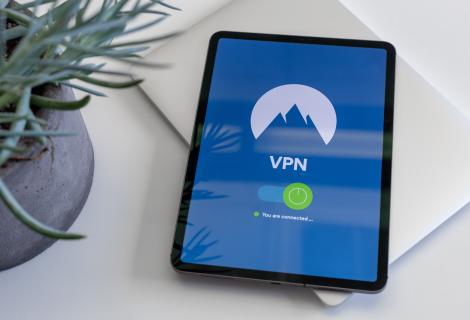 Cybersecurity is an increasing concern across all industries. We see and hear about it on the news almost daily. Yale is no exception. Cybercriminals are intent on disrupting the critical work we do across Yale. Our peer institutions have seen an increase in these cyber disruptions too.
We all play a role in securing Yale's ongoing pursuit of excellence. Your small actions can make a big impact for security at Yale. Use this page for cybersecurity awareness resources, tips, events, and chances to win exclusive prizes. 
Ready to increase your cybersecurity awareness?
Get started by signing up to receive our monthly tip, published the second Wednesday of the month.
Sign up for our monthly awareness tip
January Cybersecurity Awareness Tip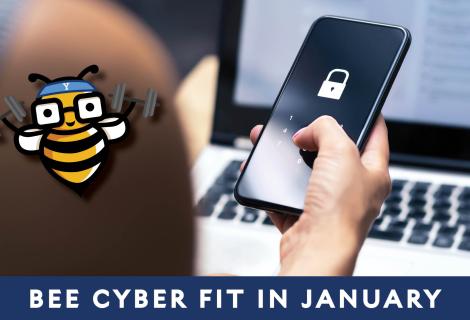 Be empowered to protect your online privacy
Did you know that approximately 80% of US adults feel they have little or no control over the data collected about them?
We often must grant access to our private data when downloading an app, opening an online account, or joining a social media platform. Personal data, for instance, may include our Social Security or driver's license numbers. Devices with access to our health data can track our height, weight, or step counts. We may even be asked for access to our geographic location, contacts, or photos.
While it's true we cannot control how each byte of our data is processed and shared, we're not helpless! Data Privacy Week (January 22-28), sponsored by the National Cybersecurity Alliance, helps empower us to protect our privacy online by offering helpful tips and spreading awareness.
Here are a few simple tips to get started:
Review what data an app or website is requesting to access
Consider the tradeoff between privacy and convenience
Manage your privacy settings where available
Check out our Data Privacy Week web page to find more information, complete a data privacy self-assessment, and register to attend one of our upcoming events.
Don't stop here! Data Privacy Week is just the beginning
If you see something, say something.
Find out how to report an incident at Yale.
Physical security is important, too.
Start by ensuring your device is protected by an automated screen lock for periods of inactivity. Talk to your IT support provider or contact the Yale Help Desk if you need help setting up your computer to lock automatically.
An effective cybersecurity awareness program is key to securing our distributed environment.
Simple. Repeatable. Actionable.
Cybersecurity takes all of us.
Our awareness program aims to help everyone understand how to work securely at Yale. The program introduces simple, repeatable actions to keep your data out of harm's way. Your small actions can make a big impact for security at Yale.  
When we do our part, we can all be cybersmart.
How can I get involved?
Cybersecurity, simplified.
There's a lot to know about cybersecurity. We are here to empower you, not overwhelm you. That's why we've come up with four topics to help you be cyber aware, everywhere.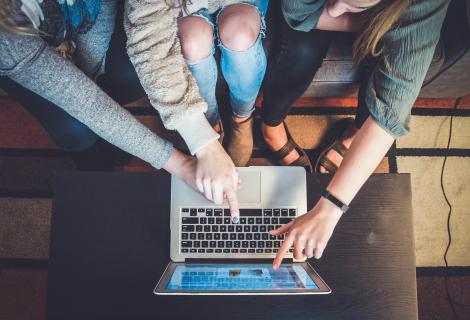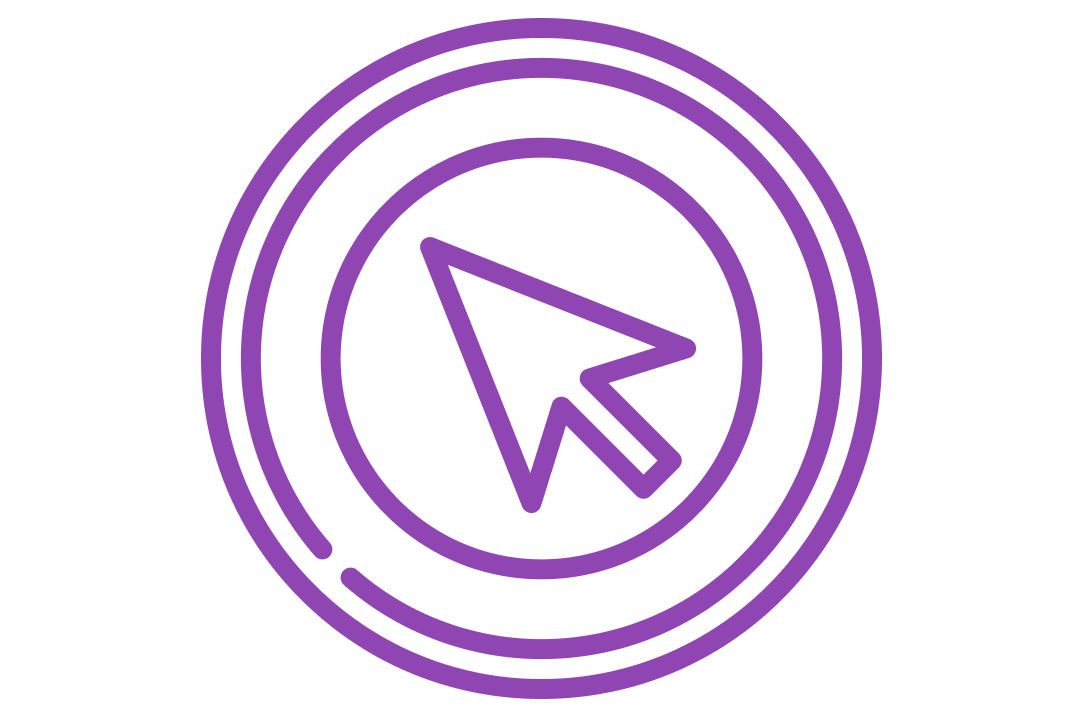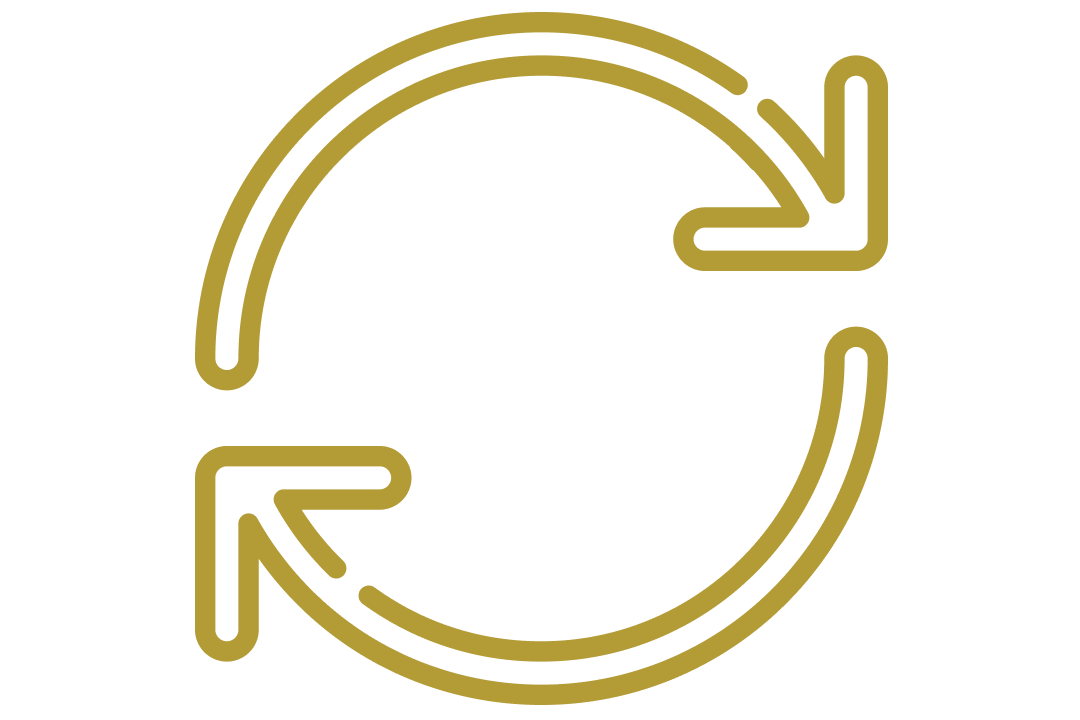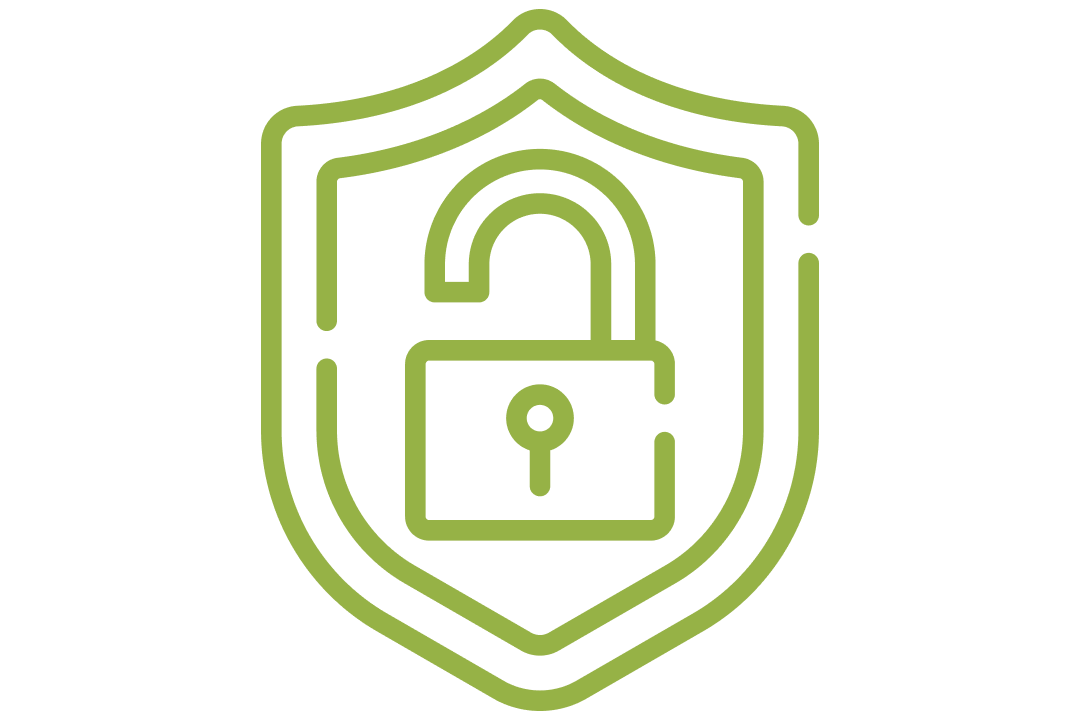 Over the course of the next year, we will introduce awareness campaigns for these four topics. Each campaign will have multi-media messaging, learning opportunities, events, and chances to win exclusive swag.
This topic focuses on why knowing the risk is so important. Use our Know Your Risk toolkit for tips on how to stay safe at home and at work. Check out othe News & Events page and join us for one of our fun  upcoming activities.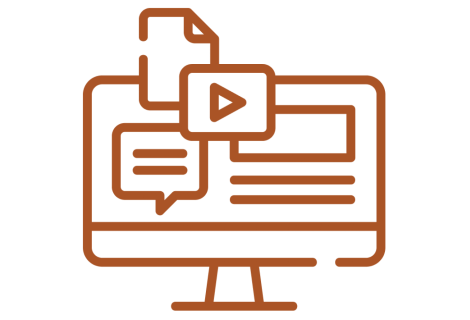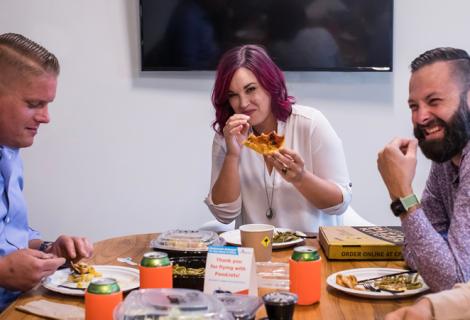 Cybersecurity Awareness Webinar: Top 10 Most Entertaining & Easy-to-Hack Passwords
Need tips to keep your online information secure? Cyber news reporter Kerry Tomlinson shares interesting, entertaining and important information about password protection.  Check out this informative recording and learn how to power up your passwords. Watch, learn, and then share with all the people in your life you care about including kids, spouses, partners, parents, and grandparents! 
Go to the Recording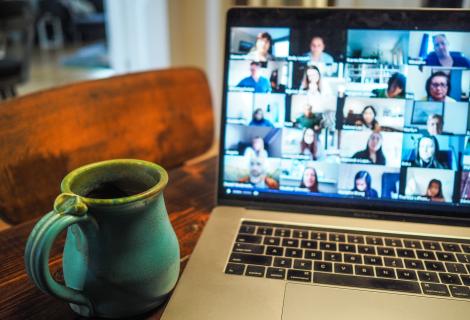 Cybersecurity Awareness Archives
Yale Cybersecurity Awareness Postcard
Want to keep cybersecurity awareness top of mind? Review and print this handy postcard to stay on your cybersecurity awareness toes.
Bee the Home Expert Webinar Recording
Enjoy this recording of our "Bee the Home Expert" webinar with David Miller. David is a former FBI agent who shared helpful tips and tricks to build our cybersecurity muscles at home. Watch, learn and share with family and friends to keep them safe online too.
Small actions can make a big difference for your security, both at home and at Yale.
Get in touch!
Do you have questions about cybersecurity awareness?
Is there a topic you'd like to learn more about?
E-mail information.security@yale.edu with questions and ideas.