On November 5th, Yale's Multifactor Authentication (MFA) tool, DUO will have a new, more accessible look and feel. This includes a change to Yale's Virtual Private Network (VPN) login screen. 
What does this mean for you?
Everyone at Yale uses DUO MFA to log into Yale services. The process will be the same but it will look different.
You will log in with your Yale NetID and password. Then, you will be prompted with the new DUO screen. You will be offered a default choice: DUO Push or phone call.
If you do not want to use the default option, you can select another method by clicking "other options".
You will no longer be able to have DUO text you codes via SMS. Please visit mfa.its.yale.edu to enroll a device or setup DUO Push on your device.
Why are we making this change?
The new interface enhances accessibility and enables advanced security features, including:
Helping to select the most secure authentication option for MFA.
Defaulting to your chosen authentication method for each application to save you a click.
Allowing Yale to introduce more secure MFA options in the near future. Including hardware tokens and biometric options (like Touch ID and Face ID).
Will DUO/MFA still remember me for 90 days?
Yes, DUO/MFA will continue to use the remember me for 90 days feature.
When you log in, DUO will ask you "is this your device?". By selecting "Yes", DUO will remember you on that device and browser. This subtle change helps people understand when they should and should not use the remember me feature.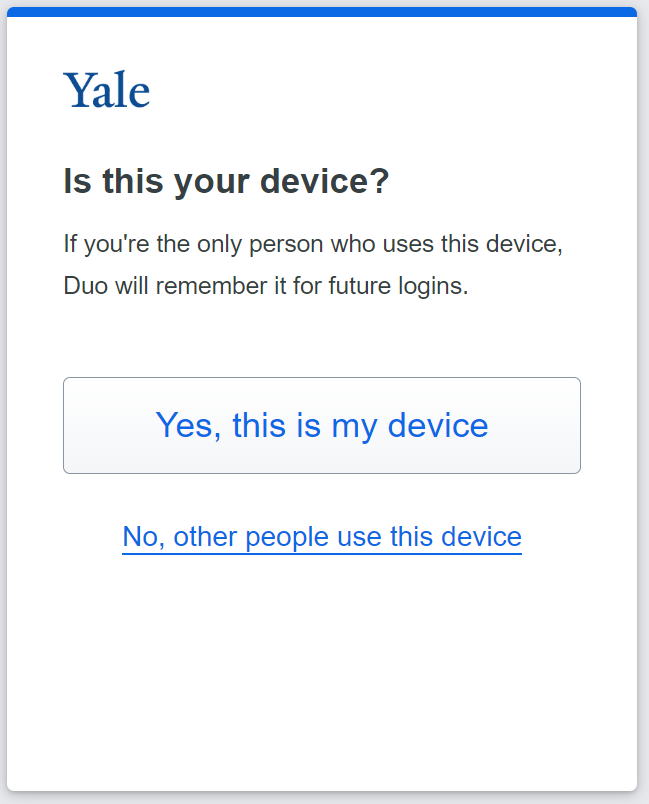 After 90 days, you will be prompted again. By selecting the "Remember Me" box, DUO will remember you for an additional 90 days.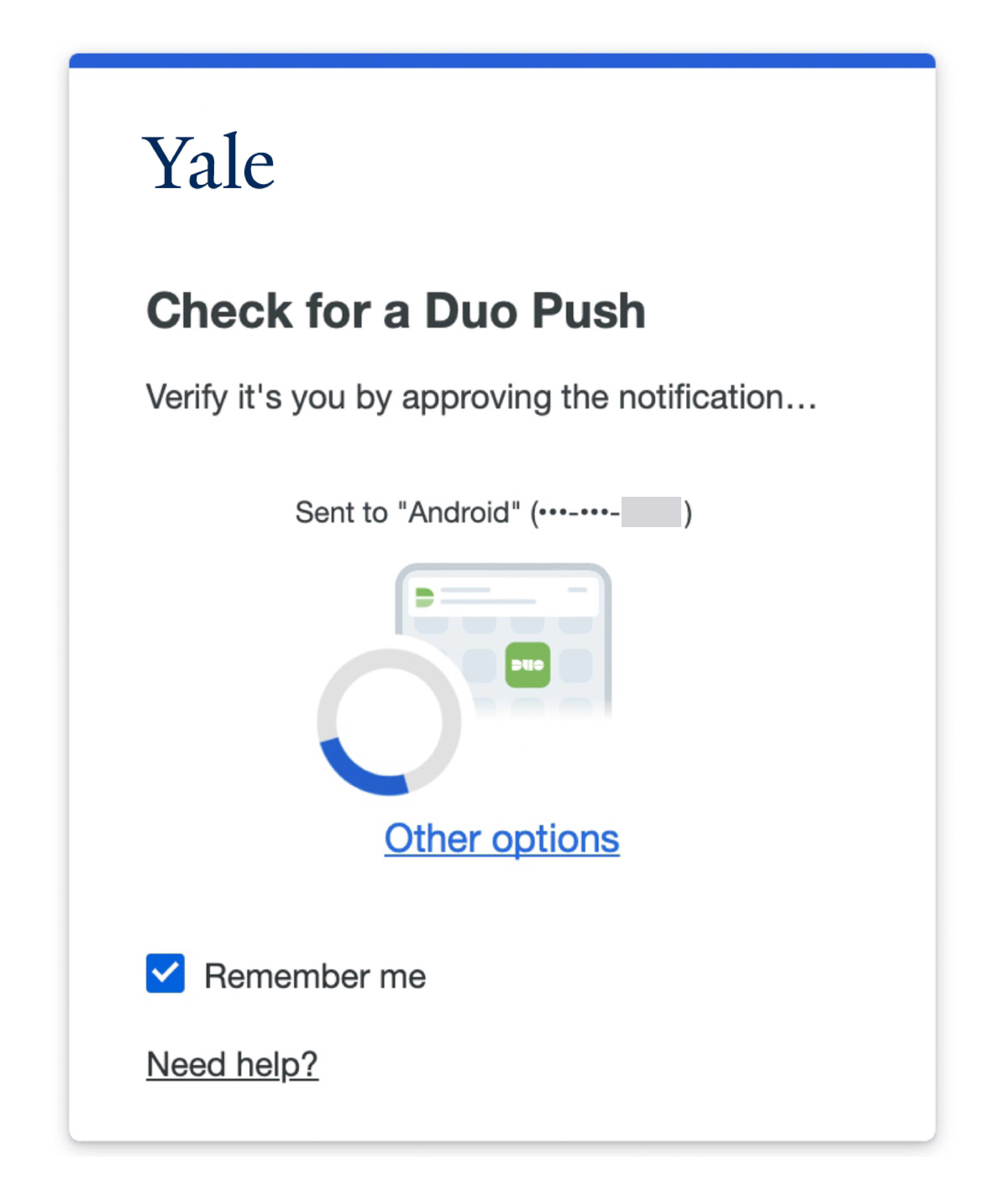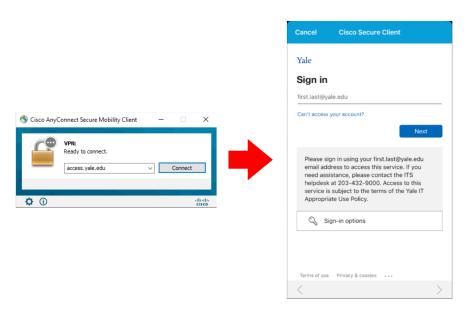 How is the VPN login changing? 
The VPN login screen will now be web-based via Microsoft O365. When you connect to VPN, a window will open asking for your email address and password. This is a change from the old login, which requested your NetID.  
Once you enter your email address and password, you will be brought to the same DUO MFA experience as seen above.
Where can I get help?
This new DUO/MFA prompt will be effective November 5th. You will receive a series of communications reminding you of this change.  In the meantime, if you have questions about the New DUO Prompt, please contact the ITS Help Desk or 203-432-9000.