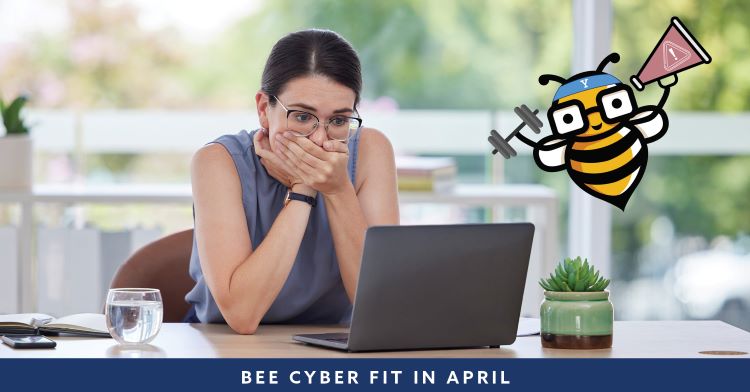 Do you know that only 10% of cybercrimes get reported in the United States?
There's a simple reason why people often don't report suspicious behavior – motivation.
At Yale, we want to change that. When you report something suspicious, you do your part to protect Yale from potential harm. If you don't report it, we can't investigate it.
But how do you go about reporting suspicious behavior?
Use our Bee SAFE, Not Sorry model, where SAFE stands for the four steps to report an incident.
S – See something suspicious
Go with your gut. If something seems suspicious, it could be malicious. Examples of suspicious activity can include:
A lost or stolen device containing Yale data
Missing files
An increase in pop-up messages
A – Act quickly
Don't hesitate to report the concern or be embarrassed or worried about blame. Even if what you saw ends up being nothing, it is better to be safe than sorry.
F – Follow instructions
Follow the guidance provided by the Information Security Office (ISO) after you report a security incident.
E – Exercise discretion
Don't discuss the incident. Once you report it to the ISO, refrain from discussing the incident with others.
To learn more or report suspicious activity, visit our Report an Incident page for full details.
It's always best to Bee SAFE, Not Sorry. Your actions can help protect Yale's data and systems through reporting.