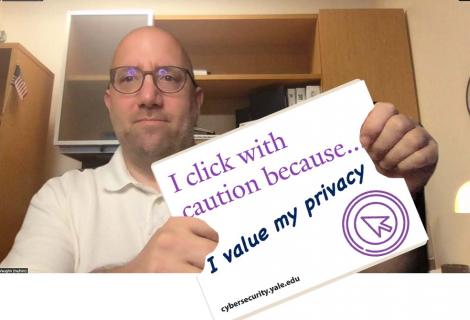 Start:
Aug 30, 2021 at 8:00am
End:
Sep 30, 2021 at 5:00pm
Join us either on-ground or online!
Hosted by
Policy & Awareness Team
"I Click with Caution because…" Contest
Download "I Click with Caution because..." template
Clicking with Caution takes time and attention. We have to stay steps ahead of bad actors and trust our gut when a link looks suspicious. 
In fact, it's likely that many of us have accidentally clicked on a link in our rush to complete our work or studies. 
I bet there are many reasons why you click with caution. We'd love to know what motivates you to take extra care when online. Enter our contest and tell us your why.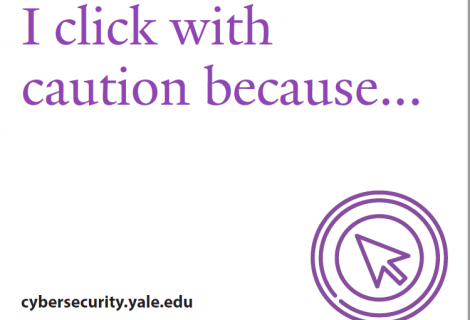 Contest rules:
Download the I Click with Caution because… template. 
Use the "Fill & Sign" button on the right menu bar to type in your answer. 
Alternatively, print the template and hand write your answer.
During the week of August 30, snap a picture of your sign (or better yet, you holding your sign – extra points for creativity!) 
Submit your entry for a chance to win cybersecurity awareness swag.
All entries must be submitted by Friday, September 3 at 5:00 p.m.
Winners will randomly be chosen the week of September 6.